Dr. Douglas Schofield is American, and holds a BA degree from Yale University in Chemistry, followed by an MBA in Finance, and Doctorate in Strategic Planning, both from Harvard University. His academic areas are management, finance, strategy and entrepreneurship. Dr. Schofield has diverse management experiencein international banking, finance, venture capital and government. He founded and managed a financial advisory firm for 20 years. His teaching has been at both the bachelors and MBA levels, including Semester at Sea program teaching on board a ship visiting ten countries. He serves as an advisor to Save the Children on microfinance programs in 15 countries. His personal interests include white water rafting and flying as a Private Pilot.
Mr. Madhav Verma, an Indian national born in Phuentsholing, Bhutan, holds a Master's degree in Commerce (specializing in Business Administration) and a Bachelor's Degree in Commerce (Honours) from Jamia Millia Islamia, New Delhi. He is currently pursuing his MBA in Finance (4th semester IGNOU) as well as his chartered accountancy accreditation from ICAI, New Delhi. He has an in-depth exposure to Tally 7.2, MS-Office and Windows and worked with two chartered accountancy firms before coming to Bhutan. He served in the Spiritual Assembly of Baha'i's of Delhi for 7 years in various positions. He has also been actively involved in social welfare services and has volunteered in Baha'i House of Worship in New Delhi and in various other NGOs. His personal interests include singing, painting and travelling.
Mr. Jigme Tashi is from Samdrup Jongkhar, Bhutan. He holds a Degree in BSc Physical Science from Sherubtse College (Affiliated to Delhi University). He worked for Kaltech Consultancy as an assistant surveyor before he went for masters. He completed his MSc in mathematics from Lovely Professional University, India. Besides teaching, he has a strong interest in playing football. He also plays guitar and read books during his free time.   
Mr. Hari Kumar Tiwari is from Dagana, Bhutan and he has a M.Sc. in Mathematics from Gandhi Institute of Biological Science, affiliated to Berhampur University Odisha (India) and B.Sc from Sherubtse College, Kanglung affiliated to Delhi University. He has 9 years of teaching experience in Higher Secondary School in Bhutan. Prior to Joining Royal Thimphu College, he served as Head of Mathematics and IT Department in Rinchen Higher Secondary, Thimphu. His interest lies in the teaching young people and helping the community. 
Mr. Arindam Ghosh is from Siliguri, India. He obtained his B.Com degree (with first position) from the University of Burdwan and his M.Com degree (with first position) from the University of Kalyani. He has 16 years of industry experience as well as teaching experience in North Bengal St Xavier's College and Gyan Jyoti College at North Bengal University. He is also a professionally qualified Cost Accountant and a Fellow member of the Institute of Cost & Works Accountants of India. Presently, Mr. Ghosh holds the post of honorary Chairman of the Siliguri-Gangtok Chapter of the Institute. He has enrolled himself as a Research Scholar for PhD under the University of Kalyani in India. His interest includes photography, travelling, and watching movies.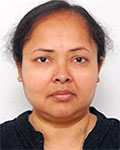 Dr. Swati Chakraborty is from Kolkata, India. She topped the examination for her B. Sc. In Economics, and earned an M.Sc. in Economics with specialization in International Economics from Calcutta University. She holds an MBA with specialization in Operational Management (IGNOU), a graduate Diploma in Operational Research (Operational Research Society of India), and a Ph.D. in Quality Assurance Management (Calcutta University). In addition, she is pursuing a post-doctoral programme. She has 22 years of experience in industry and academics. She served as a Project Research Assistant with Schor-Carr and Associates for seven years, and a lecturer with Allahabad University-off shore campus in Calcutta for another two years. She also worked as a Sr. Lecturer for BBA and MBA students at Garden City College in Bangalore for five years. She has twenty-five publications in national and international journals. She is also the author of eight books and four edited books. Her hobbies include music - she is an accomplished singer, and has won many awards. She has been performing on stage - both plays and music.
Mr. Tika Ram Bhandari is a management and tax consultant specialized in the field of Accounting, Finance, and business development. He holds Bachelor of Commerce and a Post Graduate Diploma in Marketing Management. He also holds a Masters Degree in Business Administration with specialization in Finance & emphasis in Marketing. His experience includes working with Multinational Bank and Insurance Company in India. He served as a Finance Controller in a Construction Company, a teacher at Higher Secondary School, and Economist at International Fund for Agricultural Development. He served as a National Consultant and local capacity builder with SNV, Ministry of Agriculture, and Ministry of Economic Affairs. He is specialized in Hotel Accounting, Construction Accounting, Real Estate accounting, and retail businesses. In addition, he has experience in Socio-Economic Research, Business Incubation, Company Incorporation and Liquidation. His area of expertise includes Accounting, internal auditing, and management consulting. He also has strong competencies on Business Planning, Proposal Writing, Tax Consultancy including Training and Capacity Building.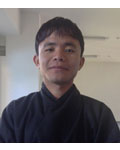 Mr. Gagan Mongar is from Tsirang, Bhutan.He  completed his graduation from Hindusthan College of arts and Science,affiliated to Bharathiar University,Tamilnadu India and  Masters of Business Administration(MBA) specialized in Finance and  Marketing from Sona School Of Management affliated to Anna University ,Tamilnadu,India. Before joining RTC he worked in Bhutan School of Management and Technology(BSMT) as a Finance Manager and then later He joined Druk Punjab National Bank as an Executive under ATM Department for one year.He is  national badminton player and participated in International tournament such as Indonesian Open,SAARC,Asian Junior championship.He also has passion for  music and enjoys playing guitar.
Mr. Dipraj Pradhan holds an MBA in Strategic Management from CQU, Australia, B Com degree from Ramjas College, University of Delhi. He has 3 and 1/2 yrs work experience as Head of Department in STCBL, Phuentsholing and 4 years of work experience as an Information Officer with the National Housing Development Corporation. His interest lies in the strategic aspects of management and would like to work on psychology and philosophy. 
Mrs. Kabita Chhetri is from Samtse, Bhutan. She did MBA from Sikkim Manipal Institute of Technology & BBA from North Bengal University in India. She has more than 7 years of teaching and corporate working experience in Bhutan, India and Nepal. Her main passion is traveling and during her free hours, she likes watching movies or reading a good book. She believes in the saying that "be a lifelong student" and "hard work always pays off".
Mr. Laxmi Kanth Dhakal is from Sibsu, Samtse Bhutan. He holds Bachelor of Information System and Management and a Post Graduate Diploma in Financial Management. He possess a Master Degree in Business Administration, specialized in Marketing and Finance. Prior joining RTC he worked with Lhaki Construction as assistance accounts manager. Later he joined his family business, which is also into a construction industry. Because of his interest in education sector he then joined and served at Sherub Reldri Higher Secondary School (SRHSS) at Mongar as Accounts and Commerce teacher. Besides his interest in academics, he is also interested in playing both indoor and outdoor games, and listening to music. His passion is reading.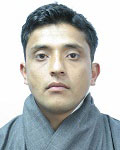 Mr. Dilli Ram Sharma is from Pasakha, Bhutan. He holds a B.Com from Surya Sen College in Siliguri which is affiliated to the North Bengal University, a Bachelor's of Education from Loyola College of Education in Namchi (Sikkim) and a Master's degree (M.Com) with a specialisation in finance from the Bhopal School of Social Sciences in India. Before joining RTC he worked in Kelki HSS and Reldri HSS as a teacher of Accountancy and Commerce and later took up freelance consultancy in accounting. Besides his interest in academics, he also enjoys playing volleyball and badminton.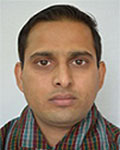 Mr. Ritu Barna Adhikari is from Dorokha Dungkhag, Samtse Bhutan. He holds Bachelor of Business Administration (Four-year course) major in Finance and he also holds Masters in Business Administration with specialization in Finance, both from Gaeddu College of Business Studies. He has developed Micro- finance project for RENEW-Microfinance in the year 2012 as his part of internship and he have successfully completed consultancy project on the topic "NPPF Home Ownership Loan Scheme: A Study of Members' Willingness and Affordability" for National Pension and Provident Fund (NPPF) in the year 2016. Before joining RTC he served as Accountancy and Economics teacher at Nima Higher Secondary School.  His area of interest is in Accounting, Finance and Business proposal writing.
Ms. Tshering Yangchen is from Paro, Bhutan. She pursued Bachelors of Science in Information System Management from Madras University in Chennai, India. Furthermore she holds a Master's degree in Management Information Systems from King Mongkuts University of Technology, Bangkok, Thailand. Before joining Royal Thimphu College, she worked in one of the colleges in Thailand for two years. 
Ms. CMA Neha Bhanot is from New Delhi, India. She has a master's degree from IGNOU after her double bachelorette - B.Com from University of Delhi and B.Ed from Maharishi Dayanand University. Apart from this, she is an Associate Member of The Institute of Cost Accountants of India. Having involved in teaching and training profile from past 10 years with variety of organizations ranging from schools to professional institutions, she has been also professionally associated with the Ministry of Corporate Affairs, ICLS Academy as guest faculty. She likes travelling, meditation, painting and cooking as these are her area of keen interest apart from teaching. 
Mr. Ugyen Phuntsho is from Tongzhang, Trashi Yangtse, Bhutan. He completed his Master's Degree in Business Administration with specialization in finance from Gedu College of Business Studies, Royal University of Bhutan. He have Bachelor's Degree in Economics and Geography from Sherubtse College, RUB. Prior to joining RTC, he worked in Rinchen Higher Secondary School as a Teacher. Besides teaching he enjoys reading, travelling, sports and music.  
Dr. Vibhuti Jha is from New Delhi, India. Basically he is a Mechanical Engineer from NIT–Bhopal, India with double Doctorates in Management, in his credits. He has also done MBA (Marketing), PG Diploma in Marketing Management, PG Diploma in Business Management and Masters in Mechanical Engineering. He has worked in Industries for over 23 years with Indian MNCs, in the field of Marketing, Advertising, Supply Chain, Production & Operations and Services before joining the academic fraternity eleven years ago. He has also worked with international consultants like BCG on specialized project of Confederation of Indian Industries (CII) Viz. Vision India @75 as Facilitator for the state of Chhattisgarh (India), for 3 years. Prior to joining RTC, he worked with KCM-Nepal, partners to Siam University Thailand, as Professor of Marketing and Program Coordinator for International BBA Programme for 4 years. 
Mr. Sonam is from Wangdue Phodrang, Bhutan. He completed his Bacholers degree from Sherubtse College, Kanglung with BSC. Computer Science and also holds Masters of Business Administration (MBA) in Finance for Gaeddu College of Business Studies, under Royal University of Bhutan. He has more than 5 years of experience in Project management and consulting works, undertaking to the capacity of project coordinator and analyst to implement various government projects like "Construction Managers Software" used by engineers of MoWHS, etc. Besides his interest in academics, he is also interest in playing both indoor and outdoor games.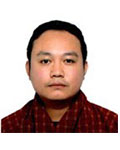 Mr. Sonam Rinzin is working in the Royal Monetary Authority of Bhutan as an analyst under the Department of Financial Regulation and Supervision. He previously worked in the General Insurance Department of RICBL for over 6 years. He has a Bachelor's degree in Civil Engineering from College of Science and Technology, Rinchending and a Master's degree in Business Administration from the University of Canberra. He is a Fellow in General Insurance from the Insurance Institute of India. Besides his regular job, he is also a member of the pool of trainers for the Financial Institutions Training Institute Ltd (FITI) in Thimphu, Bhutan. 
Soumya Pandey holds a degree in Commerce, specializing in finance & taxation from Gargi College, University of Delhi. She has a Postgraduate degree in Commerce from SGTB Khalsa College, University of Delhi. She has topped her college in the Postgraduate course and is presently pursuing her Ph.D. from XLRI-Xavier School of Management in Finance. She is a UGC-NET qualified Lecturer. She has five years of teaching experience in finance and taxation and other specializations of management in leading universities and colleges in India. Her areas of academic interest are Corporate Finance, Corporate Social Responsibility and global financial markets. She is also a trained teacher with a Bachelor's Degree in Education from the University of Delhi. She is an avid reader and loves to travel. 
Ms. Sonam Choden holds a Bachelor's and Master's Degree in Business Administration, specializing in Human Resource with an emphasis in Marketing, from Bangalore University. She has worked on the Chiphen-Rigphel project with the Ministry of Information and Communications, Bhutan and has also served as a motivational speaker for global clap-talk in India. Her other experiences include an internship with the USDA (United States Department of Agriculture) after completing her Master's Degree. During her undergraduate and postgraduate years, she was an accomplished leader of the youth for the Federation of International Students' Association at her university. She represented Bhutan in various international youth forums and international conferences. She has a strong passion for teaching and connecting with the younger generation of Bhutan. She enjoys travelling and photography. 
DR. Sharmila Sharan is from New Delhi, India. She is a Garment and lifestyle Industry Professional from IIFT, JD and NIFT Delhi. She has a PhD in Retail Management and has done MBA (Retailing Management), Diploma in Management of Small Business & Industry (MaSBI) and also Masters in Fashion Management. She is specialized in Project Management, Design thinking & innovation, Forecast of Fashion & lifestyle product and Merchandise Development. She has worked in Industries for over 20 years with eminent Indian Retail brands, Design Houses and couture, in the field of product development, marketing, supply chain management, launching of brand/labels, exports/ retails production processing and operations before joining the academic fraternity 10 years ago. Before joining RTC, she worked with KCM-Nepal, partners of Siam University Thailand, as associate professor of Marketing and Project Director Business Impact Division, for 5 years.