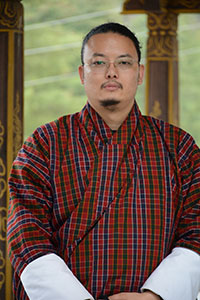 Ms. Sonam Deki is from Thimphu, Bhutan. She holds a B.A. in English with honours from Sherubtse College, a post graduate certificate in Education from the National Institute of Education, Samtse, and a Masters in Social Science with honours from the University of Newcastle, Australia. Before joining RTC, she taught literature and language for undergraduate programmes for Delhi University and the Royal University of Bhutan (RUB), as well as the post-graduate diploma in English for B.Ed teachers at Sherubtse College. She has management and administrative experience as the head of the English department at Sherubtse. In addition, she has worked on the development of the revised English curriculum for schools and has also taught English at higher secondary schools in Bhutan.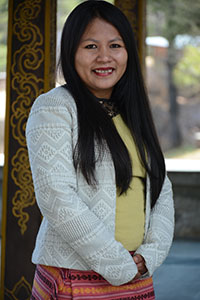 MS. VANLALLAWMKIMI 
 Senior Lecturer in English
Ms. Vanlallawmkimi is from Mizoram, India. She has an undergraduate degree in English from Loreto College, Darjeeling, and a post-graduate degree in English with a special paper in post-colonial literature from Darjeeling Government College under North Bengal University. She also has a diploma in Communicative English from North Bengal University. Before joining RTC, she worked as a part-time lecturer at Darjeeling Government College and at St. Joseph's College, Darjeeling.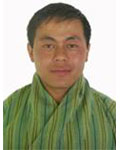 Mr. Sonam Tobgay is from Mongar, Bhutan. He completed his Master's Degree in Buddhist philosophy from Druk Gangtey Buddhist College. In addition, he studied at the Tibetan University in Utter Pradesh, India, for two years. He taught at Druk Gangtey Buddhist College and was also the principal of Chaskhar Shedra at Mongar. Before joining RTC, he was a freelance Dzongkha writer and has a couple of publications to his credit. In 2008 he was awarded the most prestigious certificate by the Royal Government of Bhutan for promoting Dzongkha. In 2010, he authored a book entitled Samchod Sheyeon, and for this book, he won the best Dzongkha writer award from the Dzongkha Development Commission. He also served a short stint as editor for the Dzongkha news for Business Bhutan, the only business news paper in the country.
Mr. Tshoki Dorji has a Master's Degree in Buddhist Studies and has a working experience of nine years as a Lecturer at Tango Buddhist University in Thimphu.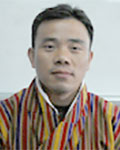 Karma Tshewang is from Trashigang, Bhutan. He completed his Masters Degree in Buddhist Philosophy from Druk Gangtey Buddhist College. He taught at Bumthang Nunnery College for three years and also served as the Vice Principal during his stay there. He also taught various Buddhist texts and related subjects at Chaskhar Shedra, Mongar, for two years. He served as a Dzongkha teacher at Reldri Higher Secondary School for five years before joining Royal Thimphu College. 
Mr. Kinley Tshering holds a Masters Degree in Buddhist Studies from Tango Bhuddhist University, Bhutan. Mr. Tshering has worked 9 years in Rinchen Higher Secondary School, followed by 3 years and running at RTC. Mr. Tshering is interested in composing and singing songs and playing various sports. 
Prior to joining Royal Thimphu College I served in Shaedra teaching Uma Jugpa, The Commentary on Tsawa Sherab, Choejug and Grammar. After that I served as a Principal at Drolung Sangag Cheoling Monastery (also pouplary called as Meditation Centre) for 3 years teaching mediation. I have also exeprienced working as a teacher at Rinchen Higher Secondry School and taught Grammar, Driglam Namzhag and Poem.
I received 1st Position in Master's Degree and was awarded the Certifiacte of Appreciation by Trulku Jigme Choedra in the year 2008. I also received 1st position in Bachelor Degree and was awarded Certificate of Appreciation by Dorji Lopen Rinpoche of Zhungdratshang in the year 2006.  
 I have also successfully completed three and half years of meditation based on the advice of Je Tenzin Dendrup (Je Thizur), the 68th Je Khenpo. In my own free time I love to read and conduct research on culture realted topics. I also love listening to songs such as Boedra and Zhungdra.

Ms. Tshering Choden is a part time faculty and has Masters in M.Soc Sci (Honours) from the University of Newcastle, Australia, and PGD in Education from Samtse College of Education. Her prior teaching experience includes teaching at Sherubtse College for close to 7 years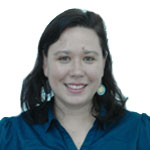 Lindsay Kamakahi completed her BA in Mass Communications from the University of Macau which included a semester with the School of International Training based in Croatia.  While in Croatia, her research analyzed landmine effected areas.  She completed her MA in Media Communications from Webster University with her capstone spotlighting the way Social Media Assists how Humanitarian Aid is Dispersed in Crisis Situations Prior to, During, and Post Disasters. With the Experiment in International Living, she was a program leader who took high school students on an experiential learning month-long adventure through China.  She designed and led experiential learning trips for Global-LAB for high school and college aged students.  Lindsay has teaching experience in Japan, Thailand, China, Vietnam, Mongolia and Honduras,and has joined the RTC faculty in the Fall of 2016.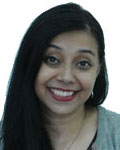 Dr. Priyali Ghosh holds a PhD in English from the University of Kent at Canterbury, U.K. and a Master's degree from the University of Cambridge. She is also a graduate of the University of Calcutta and the University of Cambridge. Her doctoral work was sponsored by awards from the Graduate School, Canterbury Christ Church University, UK, the British Federation of Women Graduates, UK and the Royal Historical Society, UK. At Cambridge, she held a Nehru Centenary and British Chevening Scholarship awarded by the Cambridge Commonwealth Trust and the British Foreign and Commonwealth Office.
She takes up her post at Royal Thimphu College after teaching assignments at the University of Leicester, Canterbury Christ Church University and the University of Kent. She has also consulted for and worked with corporate organisations and schools in both India and the UK.
Having lived and worked in many parts of the world, she sees herself primarily as an internationalist. Her postdoctoral research is concerned with the historical and current, global effects of 'cosmopolitanism' – or the ability to think, write and feel across cultures. Her teaching interests include creative writing, the long eighteenth and nineteenth centuries and English for Academic Purposes.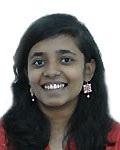 Miss Aakanksha Singh is from Mumbai, India and had been working in New Delhi as an assistant editor with the travel department of the Dorling Kindersley Publishing House before joining RTC. She has previously also done freelance writing jobs and feature writing jobs with two magazines.  She has done her Bachelor's in English Literature from St. Xavier's College, Mumbai and Masters in English Literature from Delhi University, New Delhi. She is a NET qualified lecturer under the UGC India. Her major interest in academics is gender studies and to apply that to our everyday lived realities and make them a little less erudite and elitist. Her other interests apart from academics include reading, cooking, gardening, travelling and exploring, writing and hiking.  

Meena Subba has studied BA (English Hons) and MA (English) from the Punjab University, Chandigarh, India. In addition to this she has a diploma in Advanced University Studies (DAUS) in Curriculum and Instruction with focus on Teaching of Secondary English from the University of New Brunswick, Canada. She has taught high school English for over ten years, and has since then been working with a charitable international organisation involved in the education sector. 
Ms. Dechen Pelden is from Thimphu. She holds a Masters Degree in English and Literature from English and Foreign Language University, Hyderabad, India. She has also  undergone the Post Graduate Certificate in Education from the Samtse College of Education.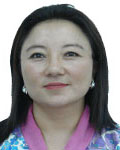 Ms. Dago Palden is from Paro, Western Bhutan. She acquired her Bachelor of Education from Paro College of Education and thereafter, Master of Arts in Communicative English from Institute of International studies, Ramkhamheng University, Bangkok, Thailand. Prior to her pursuing Master's degree, Ms. Dago Palden worked as an English teacher in Jigme Namgyal Lower Secondary School for almost 7 years.
During her Masters course she successfully completed two mini project thesis on "Teacher Misbehaviour" and "Tourism in Bhutan: High Value Low Impact". Her interest lies in teaching of English language and literature, information and communication, student leadership and outdoor activities.
Ms. Sangay Choeytshok Wangchuk is a former student of Royal Thimphu College and holds a Bachelor's Degree in English and Environmental Science. She has a Master's Degree in Professional English Media Studies from Assumption University in Thailand.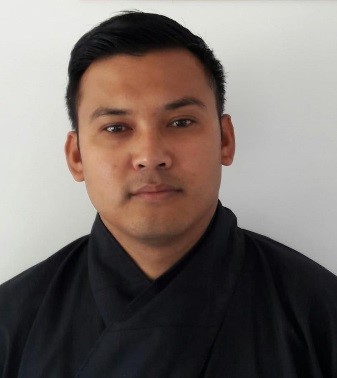 Born in the southern district of Samtse in Bhutan, Barun Gurung studied in different schools across country. He earned his Degree in BA History & Economics from Hindu College, Delhi University. Later he completed his MA in International Relations from Webster University (St. Louis, USA) from Thailand Campus in Bangkok. His area of expertise includes comparative foreign policy and political history of Bhutan. He worked for numerous organizations such as Save the Children Fund, Kelki Associates -consultancy firm and in the tourism industry as a cultural tour guide. Barun is also an active Desuup (Guardian of Peace).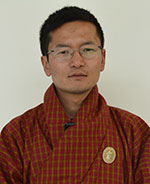 Mr. Norbu Tshering was an English language teacher at Punakha Higher Secondary School for 12 years before joining RTC. He completed his BA Honours in English from Sherubtse College in 2004 and his Post Graduate Certificate in Education from Samtse College of Education, RUB in 2006. In addition, he earned a Master's Degree in Education, specialized in TESOL, through the Australia Award Scholarship from Edith Cowan University, Perth, Australia. Apart from teaching, he loves woodworking and cooking.