Application for Himalayan Higher Education Fund Scholarship (HHEFS) is now closed.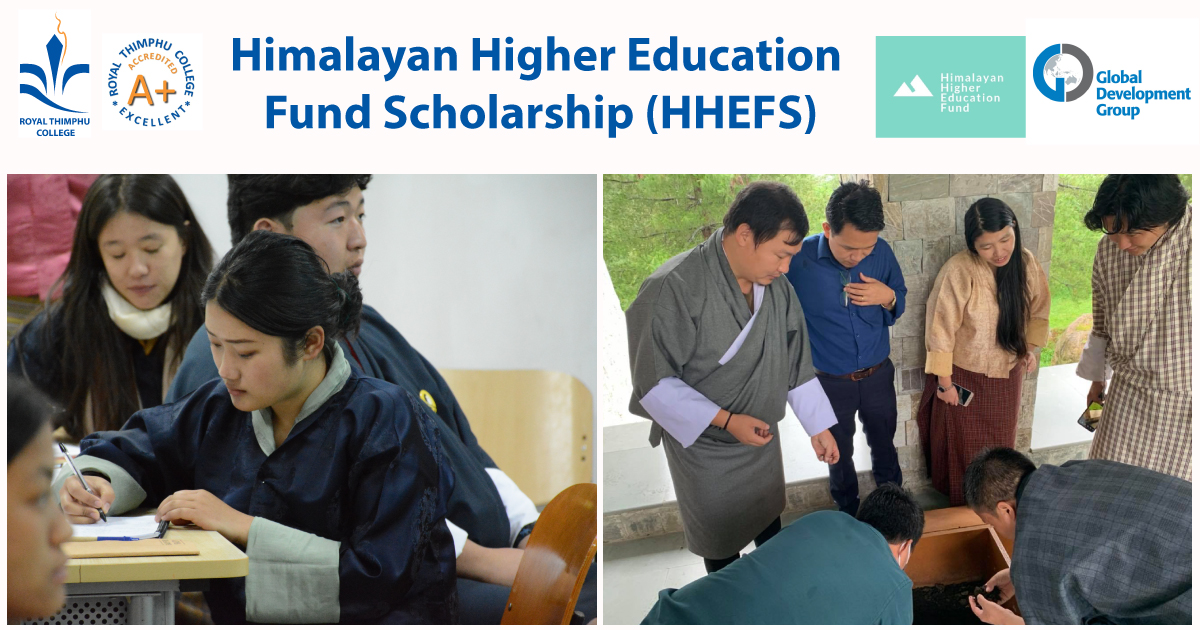 The Himalayan Higher Education Fund, in collaboration with Royal Thimphu College, is pleased to announce the availability of a scholarship for 1 female candidate under the Himalayan Higher Education Scholarship programme for the academic year 2021.
The Himalayan Higher Education Fund is a non-profit organization that supports higher education opportunities for young women from across the Himalayan region. Through this collaboration, we aim to support high school graduates in Bhutan with sufficient merit to pursue a four-year Bachelor's Degree in Environmental Management at the Royal Thimphu College. The scholarship will cover all tuition and boarding costs for the entire duration of the programme.
Working with community leaders from across the country to identify students in need, this scholarship would give the most disadvantaged students of Bhutan an opportunity to significantly enhance their employment prospects and life outcomes.
Eligibility Criteria:
Candidates with a minimum of 50% aggregate in English + best 3 subjects and 50% in English subject. Students who have not studied Biology and/or Maths in class XII will be required to complete a bridge course in the necessary subject(s) 3 weeks prior to the start of the first semester.

Preference will be given to applicants from remote areas

Applicants should be 18+ years old at the time of application
The deadline for submission of applications is June 28, 2021, at 12 Noon. Applications should be sent via email to This email address is being protected from spambots. You need JavaScript enabled to view it. in ONE single PDF file.
For further inquiry about this award, please contact our office @ 02-351801, ext # 105 OR 119
Click here to download the HHEF Scholarship Application Form