Do you want a versatile gateway to a variety of future careers? The Bachelor of Computer Applications (BCA) programme developed and offered at RTC is the pathway to numerous future opportunities. A technical education is increasingly important globally and for a modernizing economy like Bhutan's.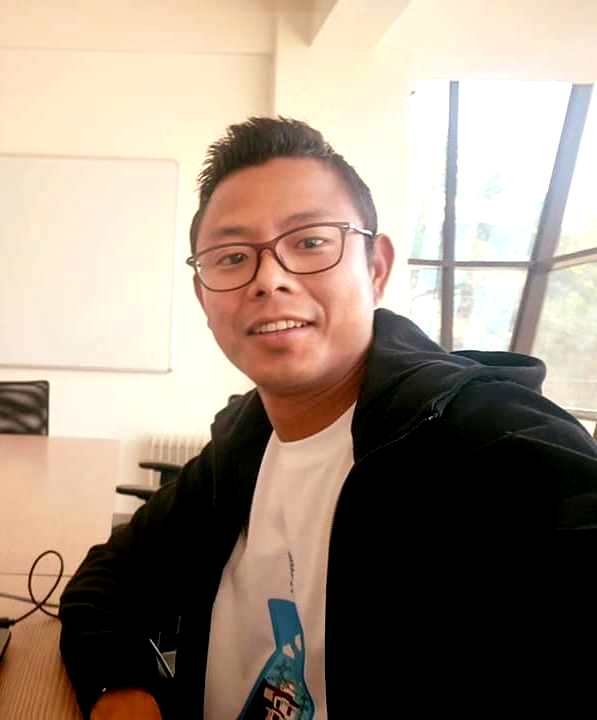 "I had no idea at all what I wanted to do when I was in school. I was always mesmerized by how computer technology was becoming an essential part of the way the whole world works. It touches all aspects of our daily lives, from the cars we drive, to the movies we watch, to the ways businesses operate, and how people communicate with each other. It was enthralling to become a part of the computing-driven world by just writing a few lines of code and programming some ordinary tasks to save time. Eventually, I was able to create real-world applications from scratch as I joined my first job. The much needed skills were already taught during my academic sessions. The prospects created in this field have been without boundaries; regardless of where people are located, we can still collaborate and work together. What I like most about the BCA programme is how fundamentally it prepares graduates for their next steps in life, regardless of whether they choose employment or graduate studies."
- Vijay Gurung, Programme Leader for BCA
See what some of our BCA@RTC alumni have been up to and find out what a cutting edge education can do for you! Apply now. International students: contact This email address is being protected from spambots. You need JavaScript enabled to view it..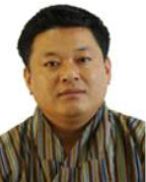 Kelzang Thinlay (BCA, 2017) - #1 Topper in ICT Category, RCSE 2017 - "It was an honour to have graduated from RTC. It helped me learn to strive for excellence and to pursue my dreams."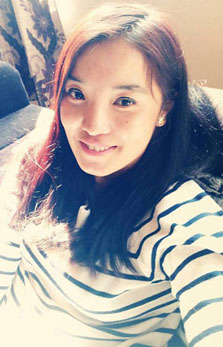 Tenisha Rai (BCA, 2015) - Software Engineer, Selise Bhutan Pvt. Ltd - "My experience of BCA was a rigorous investigation of how technology works within and how we can contribute to the ongoing upgrades. It was an exceptional journey of exploring intensive learning processes, and my best accomplishment was my final year project, which was my initial baby step to software development. BCA landed me my first employment, which was as a freelance developer for my final year project."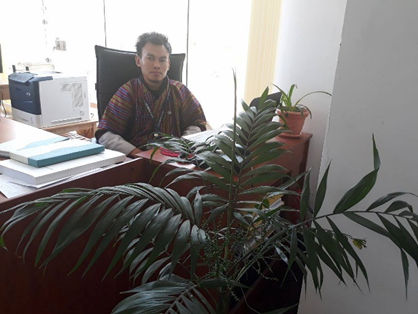 Tshewang Lhendup (BCA, 2014) - Department of Civic and Electoral Training, Election Commission of Bhutan - "As a proud alumnus of Royal Thimphu College, I would like to encourage more young students to get enrolled in RTC, because it is continuously on the forefront as the only A+ (Excellent) accredited institution in Bhutan, dedicated to helping educate its students to grow into people who use their knowledge to make positive impacts in the world. RTC encourages its students to push boundaries."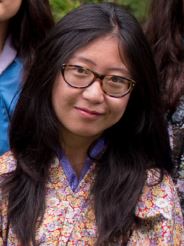 Tshering Choden (BCA, 2012) - Assistant International Relations Officer, Royal Thimphu College - "Fortunately the BCA degree is very versatile, and my technical background led me through the series other jobs and experiences that eventually landed me this amazing position. Since then I have been a proud BCA@RTC alumnus serving as the Assistant International Relations Officer, and there could have been no better way to express the importance of RTC in my life than working and serving for its betterment."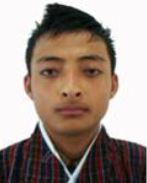 Kinley Nidup (BCA, 2012) - Web developer at Drukhost - Green E Solutions - "Over the last five-year period since my graduation, I have developed systems for government organizations, the corporate sector, and other private firms. Some of these systems developed were implemented nationally, and therefore their development was a great learning experience, working with various high level stakeholders, and more importantly, delivering such big projects. My experience at Royal Thimphu College was instrumental to my success. All the mentors guiding us were well experienced, and the curriculum developed and implemented by the college is relevant to the job market. Personally, I feel that the course I had pursued has equipped me with the knowledge to meet the employment challenge."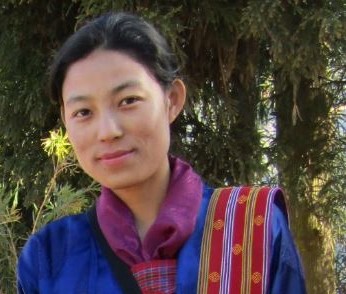 Yeshi Peldon (BCA, 2013) - Assistant ICT Officer under DITT, MoIC in Dagana Dzongkhag Administration - "Right after graduation, I did an internship with the College which was later followed by appointment to a regular IT officer position. When, I was later selected in the RCSC Exam as the national topper in IT, I joined the civil service as of 2014. Since then, I have been working towards the national goal of an 'ICT-enabled knowledge society as a foundation for Gross National Happiness' with contribution in networking and system development work. The skills and knowledge that I gained during my college days and degree studies in the BCA programme at RTC have been of great value in my field."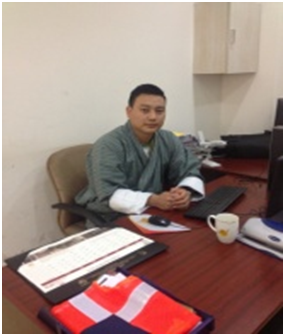 Gem Dorji (BCA, 2012) - Tashi Airlines - "I wish to confess that after graduation my deepest fears were that I would never fit in any of the appropriate jobs in the job market. To my surprise I was able to get one. This is because RTC had prepared me for it. We may not realize it, but we are quite prepared for our future. The values we gain at home and at college come into full play once we step out into the broader world."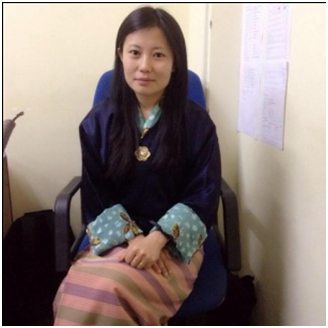 Karma Wangmo (BCA, 2014) - Election Commission of Bhutan - "It is usually said that the best time of our life comes during college, but my experience in college was not a piece of cake as we had to complete lots of assignments, research and tests.  But we were always guided and supported by a good team of lecturers at RTC. So thank you RTC for making me who I am. Currently, I am working at Election Commission of Bhutan as a Media Officer."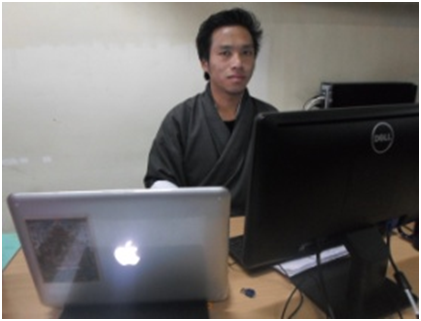 Kunzang Nima (BCA, 2014) - Royal Insurance Corporation of Bhutan - "I undertook the Bachelors of Computer Application (BCA) programme and proved myself to be worthy by being on the Dean's and Director's lists. My parents, teachers and friends later stood as the witness to my success and cherished it when I was declared 2nd (IT three years category) in the Royal Civil Service Examinatrion (RCSE), 2014."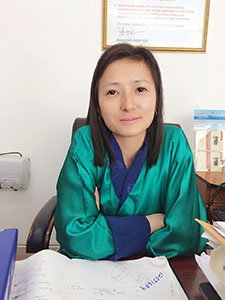 Rinzin Choden (BCA, 2012) - Sales Manager, State Trading Corporation of Bhutan - "I was in the first batch of Royal Thimphu College students, and I studied Bachelor of Computer Applications. BCA was a highly challenging course for me, but with the support from the lecturers and faculty of RTC, I could progress through it successfully. Currently, I am working at State Trading Corporation of Bhutan, Limited as a sales manager of Toyota Vehicles after finishing a Master's course from Thammasat University, Thailand."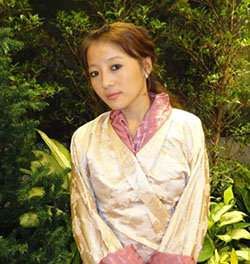 Sonam Yangzom (BCA, 2012) - Business Development Officer, Royal Thimphu College - "After completing my undergraduate studies, I got an opportunity to pursue my Master's Degree in Logistics and Supply Chain System Engineering. At present, I am working as a Business Development Officer at the Royal Thimphu College. Before joining RTC, I worked for a year at Paksam Enterprise and for a month at Newsy Advertisement and Media. My journey was challenging, but I got lots of opportunities to learn, and indeed I am still learning. Thanks to Royal Thimphu College and the BCA team!">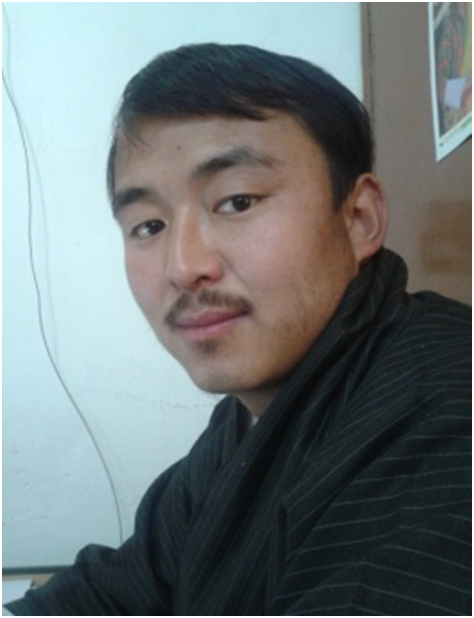 Ugyen Tshering (BCA, 2013) - "Fascinated by the gadgets and electronics, I am currently seeking a new challenge - to run an IT business which will utilize my meticulous attention to detail and my other skills including my friendly and professional manner."
Rigzin Lhamo (BCA, 2012) - Dy.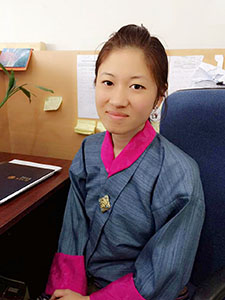 Manager, State Trading Corporation of Bhutan - "I was among the first batch to graduate from Royal Thimphu College, with Bachelor's Degree in Computer Applications. After graduating from RTC, I went to pursue my Master's Degree. I also worked under the Thai Fund Foundation as Assistant Program Manager for a period of 3 months. My journey after graduation till date has been challenging, yet a good learning experience."
BCA - A practical programme for the skills-dependent IT sector
The most recently revised and updated BCA programme seeks to provide learners with comprehensive knowledge in the field of information technology with equal emphasis on theory and practice. A BCA graduate with this most up-to-date and applied IT degree should be able to demonstrate advanced skills in the effective analysis, design and realization of business systems utilizing contemporary information technology.
The broad objective of the programme is to provide a sound academic base from which an advanced career in computer applications can be developed. Graduates should be qualified to continue with advanced studies in strong graduate programs or pursue a professional career in IT-related fields. A conceptual grounding in computer usage as well as its practical business applications will be provided, making candidates suitable for IT-sector entry-level jobs.
The programme will develop new professionals trained in computer applications to support the growing IT needs of a variety of fields and organisations. The programme includes software design, database management and working with multimedia. It allows students to learn different programming languages such as C, C++, Java, etc. Finally, the programme also supports learners in developing the basic tools they need to go into IT-related business for themselves.
Specific Objectives
Upon successful completion of the programme, graduates should be able to:
Apply IT solutions to meet the everyday needs of businesses and organizations, mostly through software programming and deployment.
Write computer programming code to develop and deploy software.
Determine an organization's ICT requirements and their specifications (hardware and software).
Design, implement, and support basic ICT infrastructure, including network infrastructure, for an organization.
Serve as a liaison between the technical and management communities within an organization through the comprehension of business and management principles and practices.
Work independently and in a team, with a sense of responsibility, self-reliance, and resourcefulness.
Exhibit critical, logical and analytical thinking skills, leadership skills, and creativity.
Troubleshoot problems arising with computers and their applications.
Keep themselves abreast of trending technology and apply their skills to adapt it to new and changing business scenarios.
Communicate effectively in the professional workplace.
Train peers, colleagues, and others on fundamental IT concepts
Curriculum Structure and Map
The programme is designed as a three-year undergraduate degree. The first year is broadly a foundation year comprising modules that will be built upon it in the subsequent years. The programme is based on a semester system with five theory modules being delivered in each semester in addition to practical sessions for most modules, which are more supervised in initial semesters and less supervised in higher semesters and gradually promote self-learning. In addition, three modules are included for the development of communication skills through English and Dzongkha, and four modules from management and industrial practices including life skills such as project management and entrepreneurship development. This breadth of learning will also ensure that learners are able to communicate at an appropriate level with professionals from other disciplines and make positive contributions to the workplace both individually and collectively. A general elective in the 5th semester (either Introduction to the Environment or Bhutanese Economy and Social Capital) allows students to gain an appreciation for their context in Bhutan.
All modules shown are 12 credits except for the CAP305 project (36). General common skills modules, business modules, and the general elective module are shown in grey. Core modules are divided into these categories: Computer Science (CSC), Computer Applications (CAP), Computer Programming (CPR), and Mathematics (MAT).
Yr
Sem
Modules
1
I

CAP101

Fundamentals of IT

CPR101

Introduction to Programming

CSC101

Computer Architecture

MAT101

Mathematics

ACS101

Academic Skills

II

CSC102

Data Structures using C

CSC103

Data Communications I

CAP102

Database Management Systems

MAT102

Discrete Mathematics

DZG101

Dzongkha Communication

2

III

CSC204

Operating Systems

CAP203

Multimedia Applications

CPR202

OOPS with C++

MAT203

Statistical Methods & Quantitative Techniques

ACT201

Accounting Fundamentals

IV

CAP204

Systems Analysis & Design

CSC205

Software Engineering

CSC206

Data Communications II

CPR203

Java

EDP201

Entrepreneurship

Development

3

V

CSC307

Software Project Management

CPR304

Internet Applications & Development

CSC308

Data Mining & Data Warehousing

CAP305

Project

Elective I

VI

CSC309

Systems & Network Security

Elective II

CAP305

Project

COM301 Advanced Communication Skills
Electives 
Elective I (General):
Introduction to the Environment (ENV101)
Bhutanese Economy and Social Capital (BES301)
Elective II (Technical):
Management Information Systems (CSC310)
Distributed Computing (CSC311)
E-Commerce (CSC312) 
Core Competencies 
The Wheel of Academic Law, Section B5 (Expectations of RUB Graduates) sets out the professional, personal, and academic attributes that all graduates are expected to have developed within their RUB degree courses. This programme includes a broader range of competencies that students should specifically seek to achieve, as well as some knowledge about business. The structure is intended to give BCA graduates from RTC a strong foundation in skills expected to be useful for ICT graduates:
ACS101 Academic Skills
DZG101 Dzongkha Communication
COM301 Advanced Communication Skills
ACT201 Accounting Fundamentals
EDP201 Entrepreneurship Development
Recommended Reading for First Semester
Norton, P. (2008). Peter Norton's introduction to computers (6th ed.): Tata McGraw Hill.
Andrews, J. (2000). Enhanced A Guide to Managing and Maintaining Your PC (3rd ed.). Course Technology.
Schaumont, P. (2010). Practical Introduction to Hardware/ Software (1st Ed.). Springer.
Data Communications and Networking (5th ed.). (2013). McGraw Hill Education (India) Private Limited.
Kernighan & Ritchie (1988). The C Programming Language. Prentice Hall of India, New Delhi.
Kanitkar,Y(1999). Let us C. BPB Publications, New Delhi.
Yashavant P. Kanetkar,(2003).Understanding Pointers in C
Deepak Gupta.(2013).Introduction to Programming Paperback
Advanced Engineering Mathematics, (2011), Erwin Kreyszig, Wiley India Edition.
Atkinson & Kendell E. (2005). An Introduction to Numerical Analysis, John Wiley and Sons, Inc.
Marjorie Darrah and Edgar Fuller.(2009).Introduction to Calculus
Hari Kishan. (2013).Theory of Equations