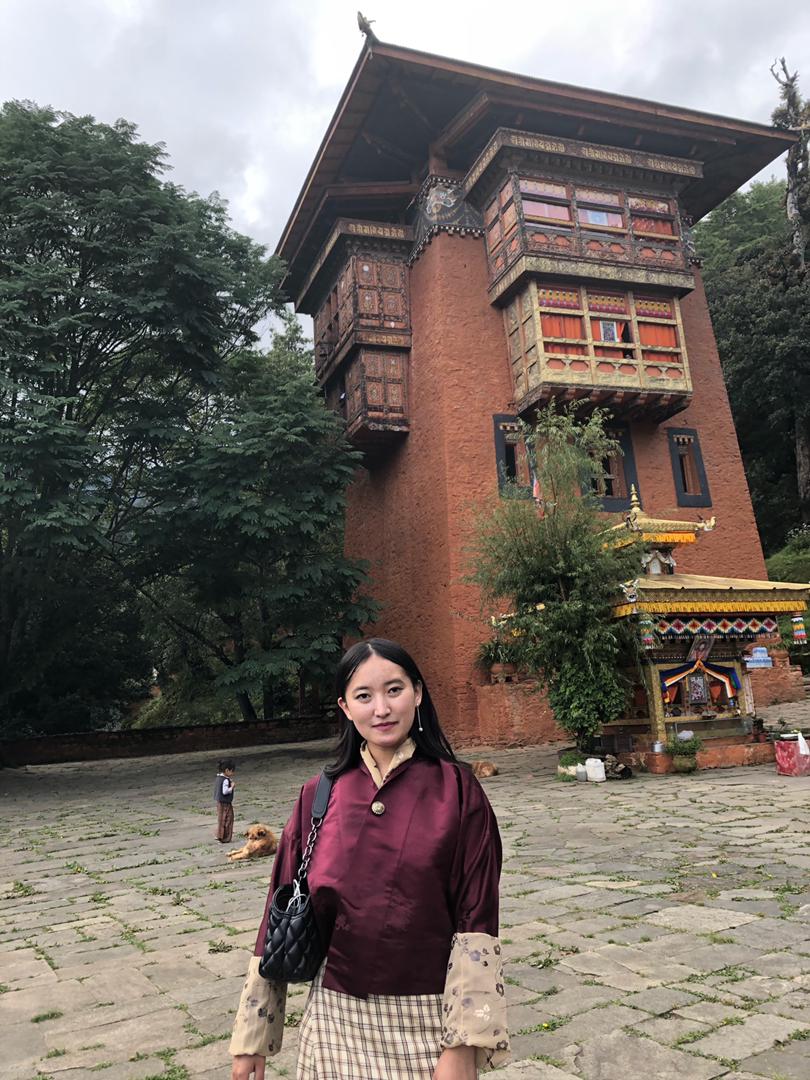 The Royal Thimphu College would like to congratulate Ms. Deki Yangzom, RTC graduate of 2021, for being selected for this year's prestigious annual Indian Ambassador's Scholarship for post-graduate studies at a reputed University/Institute in India.
The recipient of the Scholarship will be eligible to receive payment/reimbursement of tuition fees, living allowance, settlement allowance, housing & boarding, book allowance etc. limited to the threshold of Rs. 2 lakhs and as per actual expenditure incurred. His Excellency the Ambassador of India to Bhutan, Shri Gautam Bambawale, first announced the scholarship at a distinguished guest talk at RTC in April, 2015.
Ms. Deki Yangzom has been selected through a highly competitive application process and will be pursuing her Master's degree in the field of Anthropology starting July 2022.
Ms. Deki Yangzom graduated with a Bachelor's degree in Anthropology from RTC in 2021. While at RTC, she was granted a full scholarship for academic excellence by Department of Adult and Higher Education, Royal Government of Bhutan to pursue her undergraduate study. She was awarded the prestigious Dean's List Award for three consecutive years and has been on the top of her class. Besides, she has served as the Resident Assistant in her second and third year and has also revived a youth network called Y-Peer at RTC. In recognition of her various contributions, she was awarded the prestigious Student Life Award. Moreover, she was engaged as a student Research Assistant for two ethnographic research projects.