Applications for RTC-BOC Sports Scholarship 2022 are now open.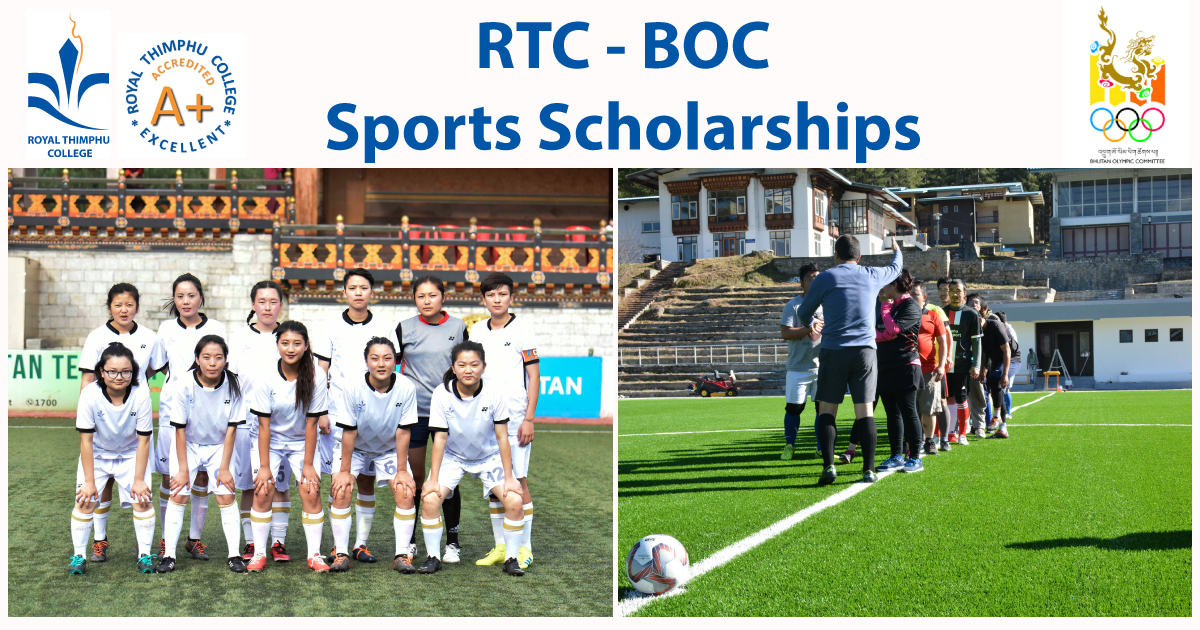 Royal Thimphu College (RTC) & the Bhutan Olympic Committee (BOC) jointly announce the availability of up to 6 sports scholarships for the academic year 2022. The scholarship will cover all tuition, boarding, and food costs for 3/4 years.
Applicants who meet the RTC admissions criteria with outstanding sporting achievements may apply. Preference will be given to National Athletes who are currently members of the Standing National Teams of their respective National Sports Federation and Sports Association. Applicants should register online for admission and then submit the RTC-BOC sports scholarship form online.
Documents to be submitted with the RTC-BOC Scholarship Form:
Cover Letter.
CV of the applicant.
Academic transcripts (Class X and XII).
CID/Route Permit.
Medical Certificate.
National Team membership proof, if available.
Recommendation Letter from relevant National Sports Federations/Sports Federation.
Certificates/Evidence of sporting accomplishments.
Sports Achievement Declaration. Download the Sports Achievement Declaration Form here.
Merit and other Certificates (optional).
Short-listed candidates will be announced on our website and will be called for an interview.
The deadline for submission is July 2, 2022, at Noon. For further inquiry on the scholarship, please contact our office @ 02-351801, ext. 105 OR 119.