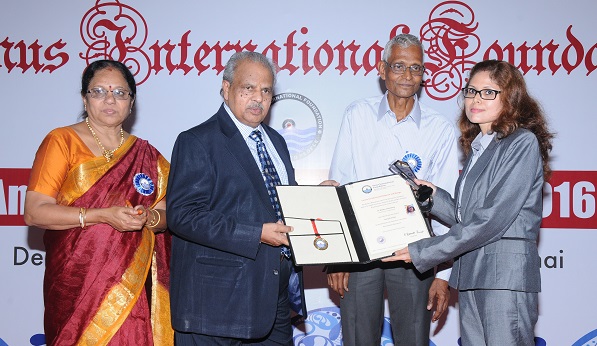 Dr. Bidisha Chakraborty, who is from India but settled in Malaysia is a Lecturer in Environmental Science at Royal Thimphu College. Dr. Chakraborty is the recipient of the Young Scientist Award 2016 by the Venus International Foundation for her work in Environmental Management. Her research deals with environmental monitoring and management. In particular she produced a detailed analysis of rainwater chemistry with particular focus on heavy metal contamination of rainwater.  One-third  of  the  world  population  now  lives  in  areas  with  moderate  to  high  water  stress . Rainwater, because of its high quality,   has the potential to become an important   water resource in the near future.  This makes understanding the chemical qualities of rainwater particularly important.  
The Venus International Research Awards scheme was instituted in 2015 by the Centre for Advanced Research and Design of Venus International Foundation and it seeks to honour individuals for exemplary achievements and contributions in the fields of Agriculture, Engineering, Medical and Science.
Royal Thimphu College would like to offer our heartiest congratulations to Dr. Chakraborty for this achievement and wish her continued success in all her future endeavours.