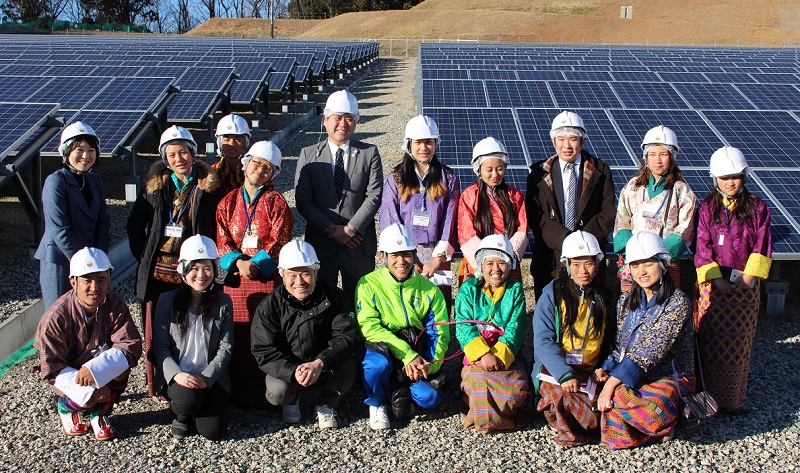 As a part of the academic partnership between the Royal Thimphu College and SEISA University, Japan, 10 RTC students accompanied by a staff member were in Japan on a 10-day cultural exchange programme from January 29 to February 8, 2017.
The exchange programme was established to provide RTC students with opportunities to attend sessions ranging from Japanese traditions to some of the latest technological developments. The students experienced a wide variety of enriching activities such as learning about the Japanese culture, history, customs, traditions, education system, food, sports and language.
As part of the cultural exposure, the students had the opportunity to visit places like the Furukawa Mega Solar Power Plant, where they had the honor of attending a lecture by the CEO, Mr Furukawa, and the executives of the Furukawa Corporation on how the solar power plant came to be an alternative source of energy especially after the destruction of major nuclear power plants. They also had the chance to meet Mr. Nakasaki, Oiso Mayor, as well.
The students visited the Enoshima Aquarium and enjoyed learning about various species of aquatic animals and watching the dolphin performance (Dolferia). They also had the chance to meet Mr. Nakasaki, Oiso Mayor and Mr. Kato, Odawara Mayor.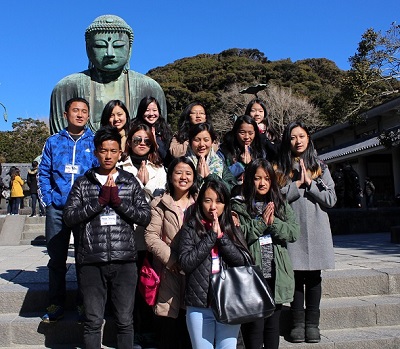 While visiting the Kentyo-ji temple and the Daibutsu (Big Buddha) in Kamakura, the students had an interactive session on the history of the temple and basic differences between the type of Buddhism followed in Bhutan and the one followed in Japan. Students also had an evening of interactions with the distinguished faculty of SEISA University at the Yokohama campus, where RTC students delivered a presentation on "Bhutanese Economy and the Major Industries in Bhutan" and later had discussions about how to improve the economy of Bhutan.
The students visited the Panasonic Digital Network Museum (Ri-Su-Pia) at Odaiba during the trip. The students also had the chance to interact with SEISA High School students and Hokuto High School students, where the group delivered presentation on Bhutan and learnt to play the traditional Japanese drums.
The RTC-SEISA MoU was signed in 2010, and since then, RTC students have had the opportunity to visit and learn about Japan every year. RTC hopes that the exposure gained will help the students to gain a better understanding of Japan and build a strong institutional partnership between the two institutions. The exchange programme also serves as a platform for Bhutanese students to interact with international students and experience student life in a foreign country. So far, 62 RTC students have visited Japan and 29 SEISA students have come to RTC.
RTC will also be hosting 13 students and 2 faculty members of SEISA this March, 2017, as a part of the exchange programme.