Rig Tshoel - Research Journal of the Royal Thimphu College is an open-access peer-reviewed journal that aligns with a key mission of Royal Thimphu College: 'To be a crucible of new ideas and knowledge that serves to enrich people's lives and enhances the welfare of society.'
This inaugural issue of Rig Tshoel disseminates research carried out by RTC faculty on a range of topics, themes, and theories with contributions varying between herding practices, ecotourism and sustainable development to folktales and contemporary art.
The journal aims to issue at least once a year and invites contributions on a wide range of subjects, both from within and outside the RTC community.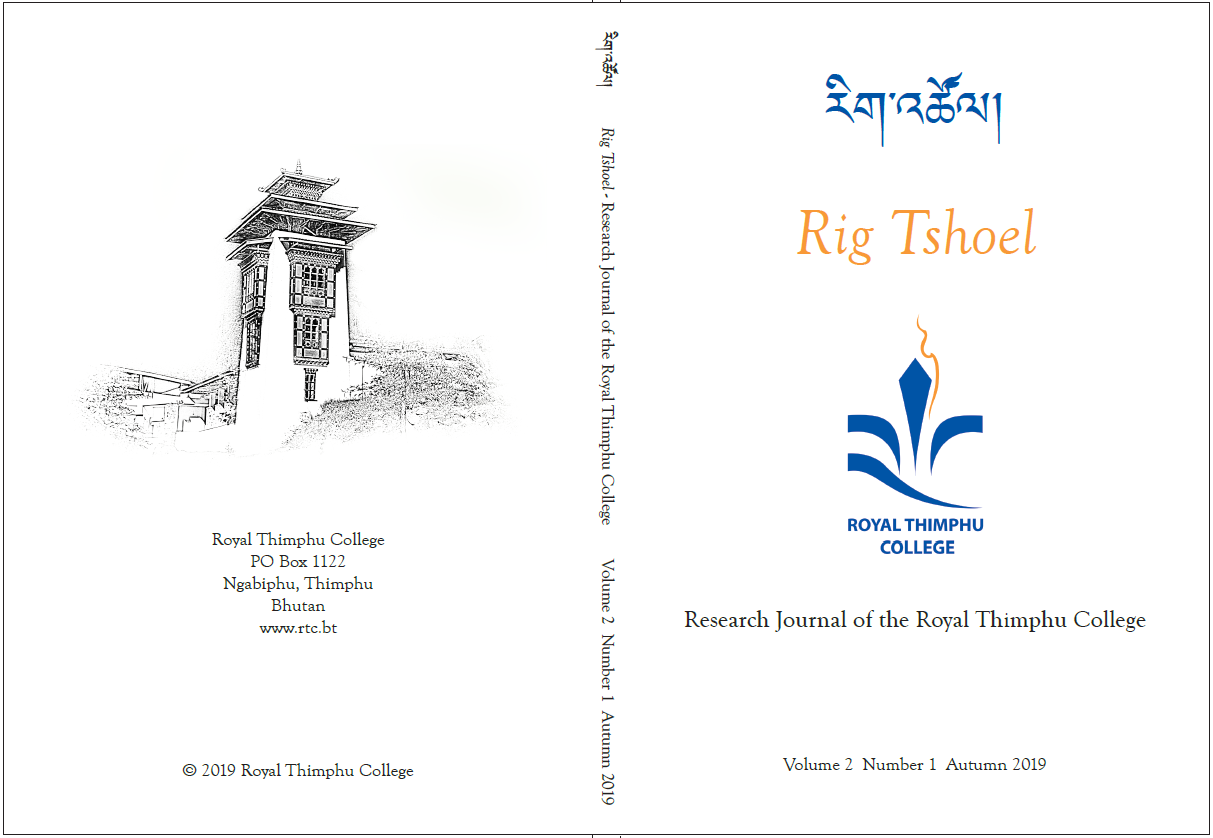 Rig-Tshoel Vol 3 No I Autumn 2020
Rig Tshoel Vol 2 No I Autumn 2019