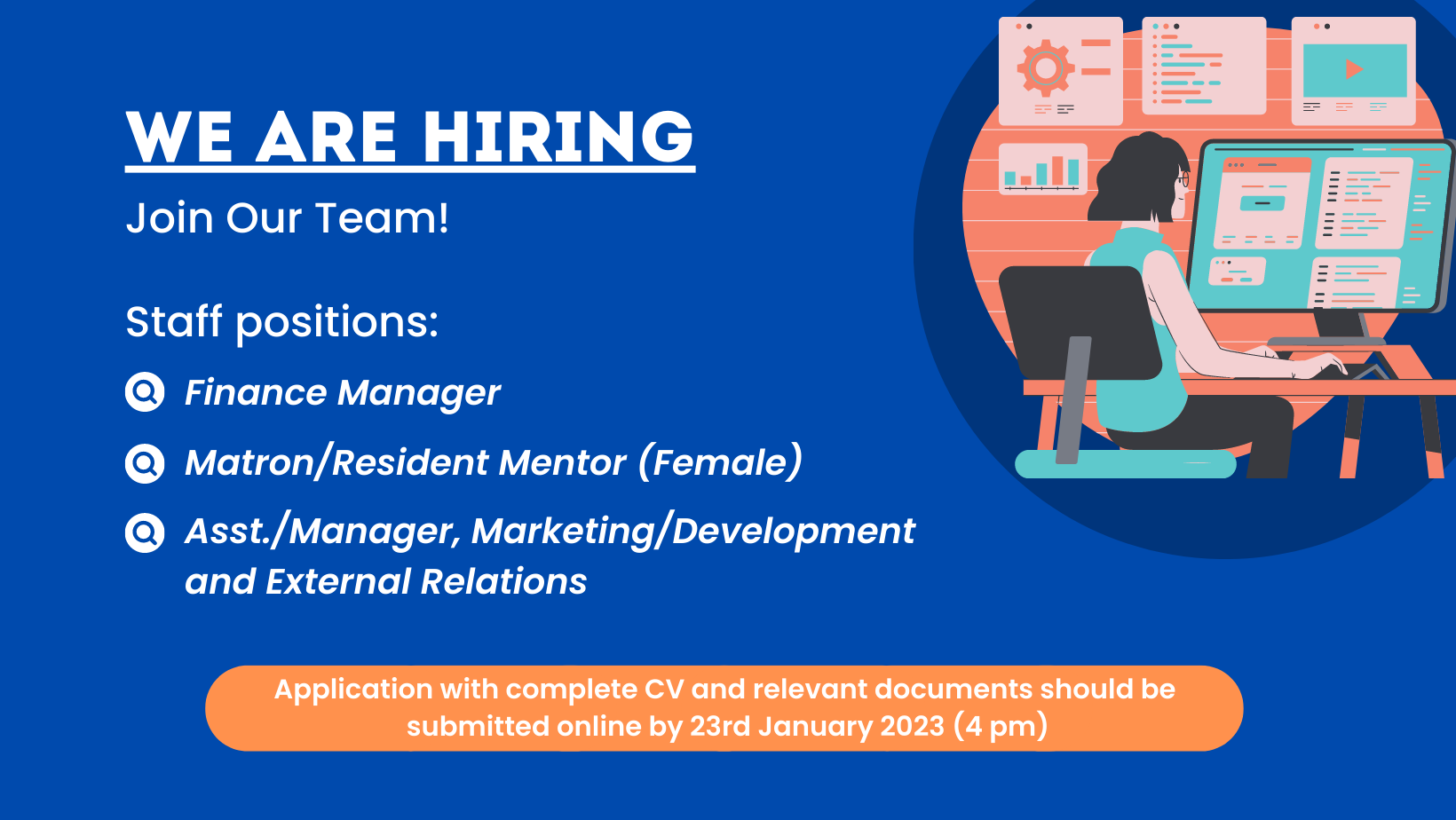 RTC is looking for suitably qualified, experienced and highly motivated individuals for the following positions:
Position
Slots
Minimum Qualification/Experience
Start Salary/Level

Finance Manager

1
B.Com/BBA with min. 8-10 yrs. exp. in Finance/Accounts preferably with some supervisory experience Or Masters with min 4-6 years of relevant experience.

Nu. 47,600 + 15% Provident Fund (negotiable and commensurate with experience)

Matron / Resident Mentor (Female)
1

Graduate with 3 years of work experience in a similar position.

Preference will be given to mature candidates with work experience in an educational environment.

Nu. 27,048 + Free housing on campus + 15% Provident Fund (negotiable based on experience)
Asst./Manager, Marketing/Development and External Relations
1

Bachelor in any relevant subject (Masters preferred), with min. 8 yrs. exp. in marketing or business development

Nu. 47,600 + 15% Provident Fund (commensurate with experience)
Applications with complete CV and relevant transcripts/certificates should be submitted online via the link by 23rd January 2023 by 4:00 PM. For any assistance with the online system, please contact us at 351801 (Ext. 161 or Ext.147 ). Only shortlisted candidates will be contacted for interviews.
The application should include the following:
1. Curriculum Vitae/ Resume
2. Mark sheets of class X, XII, Diploma, Degree or Master's as applicable
3. Copy of Identification document (CID or others)
4. Experience letter from the previous employer if applicable
5. Medical Fitness Certificate
6. Security Clearance