PROJECT OVERVIEW

Project Title
Green Entrepreneurship and Local Culture: Youth Workers on the Move
Acronym
RECALL
Aim of the Project
The project seeks to build the capacity of youth organizations in Europe and Asia to promote green skills, circular economy, and youth-led green entrepreneurship in encouraging positive social change in rural areas of involved countries.
Objectives
● Improve the knowledge and capacity of youth organization to promote green and entrepreneurial skills in rural areas as a way to overcome youth unemployment.
● Enhance cooperation and exchange of good practices in the field of youth work in rural areas based on local cultural traditions and environmental awareness.
● Support the qualitative development of youth work through the application of a training toolkit for green skills.
Project Number
617410-EPP-1-2020-1-BG-EPPKA2-CBY-ACPALA
Grant Awarded (Euros)
The project is 20% co-financed by Royal Thimphu College and 80% supported by the EU
€18,012.50 (Total Budget)
Project Period
18 Months (Dec 2020 - June 2022)
Activities:
1. Youth Workers Seminar for Cooperation - to support the qualitative development of youth work by setting objectives based on young people's needs. Researching the local cultural traditions and measures to facilitate green entrepreneurship and circular economy in rural areas.
2. Collection of local good practices with the potential to be transferred in other regions and countries - based on the cultural traditions and practices on using natural resources in a sustainable way and niches for green entrepreneurial activities let by young people
3. Development of video collection of the good practices, in the form of case studies for acquiring green skills and application of circular economy in certain contexts - video case library, which shows the elements and steps in doing entrepreneurship and applying green skills in rural areas
4. Training toolkit for green skills and youth-led green entrepreneurship based on local cultures and traditions - how to use local resources for sustainable development
5. Training of trainers for youth workers - Bootcamp for green skills
6. Green awareness campaigns in partner countries
RECALL Project Partner Institutions/Beneficiaries
| Partner Institution | Country | City |
| --- | --- | --- |
| Dobrudzha Agraian and Business School (DABS) | BULGARIA | Dobrich |
| Royal Thimphu College (RTC) | Bhutan | Thimphu |
| Rural Centre for Human Interests (RUCHI) | | Bhagyri |
| Myint-Mo Education Foundation | Myanmar | Myanmar |
| Center of Strategies for Youth Development (CSYD) | Romania | Timisoara |
| Sfera International | Republic of North Macedonia | Bitola |
| Payap University (PU) | Thailand | San Pu Loei |
Project Coordinator
Dobrudzha Agrarian and Business School (DABS)
Bulgaria
This email address is being protected from spambots. You need JavaScript enabled to view it.

RTC Beneficiaries
International Relations Office
Thimphu
This email address is being protected from spambots. You need JavaScript enabled to view it.

Facebook: https://www.facebook.com/project.recall.eu
Project Team Members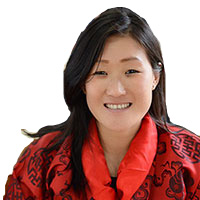 Ms. Namgay Dema
Namgay is the International Relations Officer and she is the Project Leader for RECALL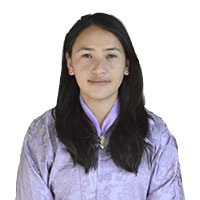 Ms. Mon Maya Chettri
Mon Maya is the Asst. Finance Officer and she is the Project Finance Focal for RECALL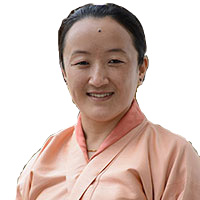 Ms. Nawang Yangden
Nawang is the Associate Dean of Academic Affairs and she is the Project Member for RECALL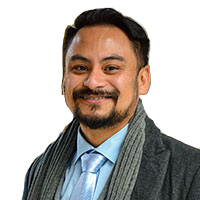 Mr. Madhav Verma
Madhav is the Senior Lecturer and he is the Project Member for RECALL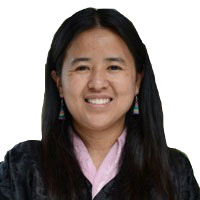 Ms. Milan Subba
Milan is the Associate Lecturer and she is the Project Member for RECALL