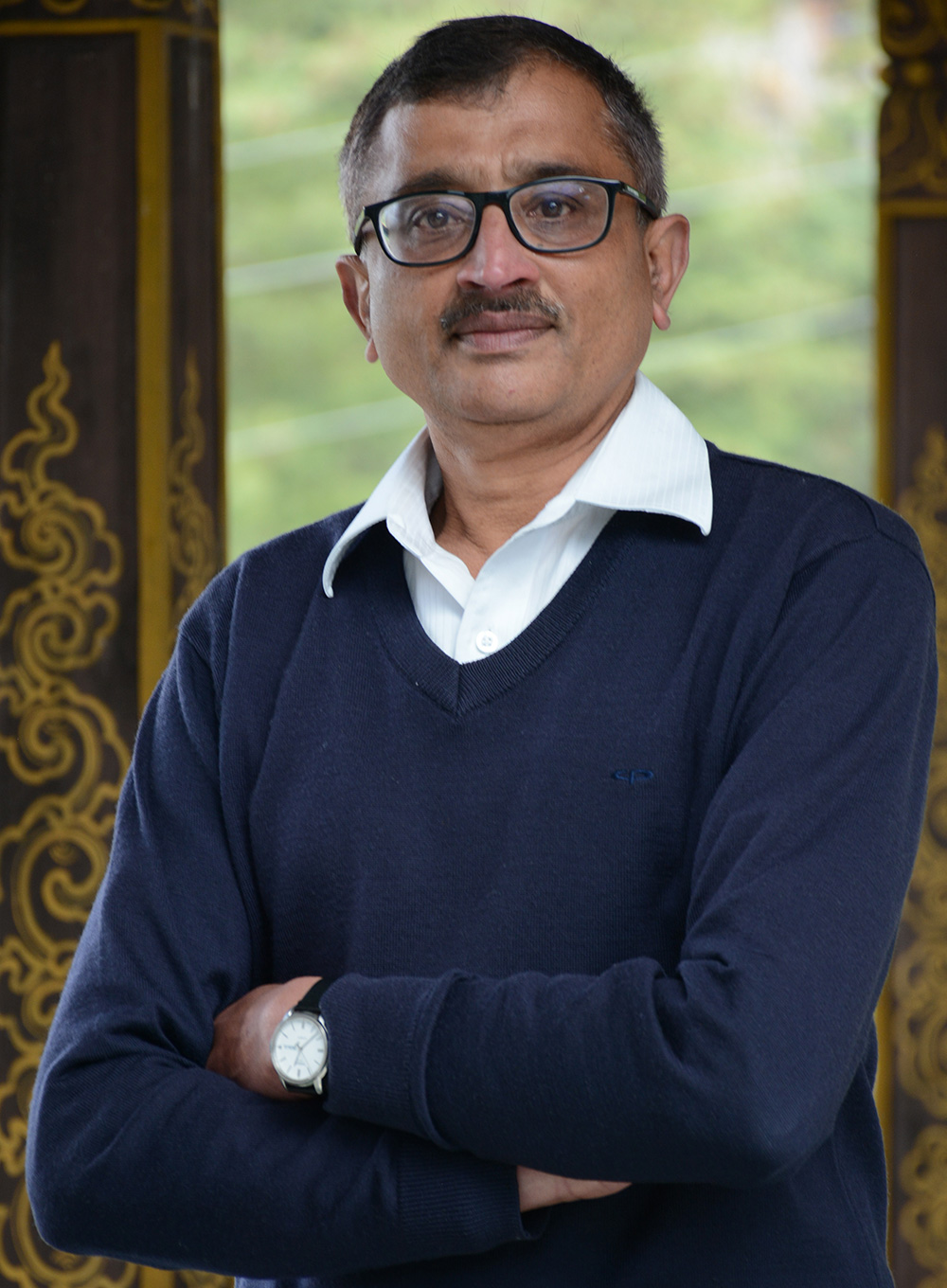 RTC Professor of Economics, Mr. Sanjeev Mehta received the Pravasi Bharatiya Samman Award 2023 in recognition of his outstanding achievements in the field of education and three decades of service in Bhutan. The Pravasi Bharatiya Samman Award (PBSA) is the highest honour conferred on overseas Indians. PBSA is conferred by the Hon'ble President of India as part of the Pravasi Bharatiya Divas Convention on Non-Resident Indians, Persons of Indian Origin or an organization/institution established and run by the Non-Resident Indians or Persons of Indian Origin in recognition of their outstanding achievements both in India and abroad.
Professor Sanjeev Mehta is currently serving as the Head of Social Sciences at Royal Thimphu College. He joined RTC in February 2009 to contribute to the academic and institutional planning for starting the College. He was also instrumental in the successful management of the programme in economics, the development of the curriculum of BA in Development Economics in 2016, and its revision in 2022. In 2008, he worked as a UNDP lead consultant to draft Bhutan's first economic development policy. Prior to this, he served at Sherubtse College since September 1993, having been head of the economics department during which he designed the BA in Economics programme under the Royal University of Bhutan.
He has also worked to create and strengthen the student-oriented academic club for economics' students which engaged in the publication of monthly newsletters, organisation of conferences, talks by eminent persons, and other co-curricular activities. He organized RTC's first international conference in 2012. Besides his role as an educator, he is also involved in nationally useful research, consultancy work, and training activities, and is a regular columnist in the local newspapers contributing to informed debates on relevant issues. He has authored two books on the Bhutanese Economy, including "Nature and Structure of the Bhutanese Economy".
He has carried out research on issues related to growth, poverty, inequality, regional integration, FDI, and local government. Professor Mehta has also been a consultant to UNDP, UNESCAP, the World Bank, WIPO, ADB, and the Royal Government of Bhutan. Moreover, he served as a guest lecturer at the University of Applied Sciences, Osnabruck (Germany), and Szent Istvan University (Hungary), and as a member of the editorial board of Bhutan Journal for Research and Development (2012-15).
Professor Sanjeev Mehta was honoured with the National Order of Merit for his dedicated service by His Majesty the King of Bhutan in 2014. He was also awarded the Hind Rattan Award 2013 by the NRI Welfare Society of India.
Professor Mehta promotes active and student-oriented teaching and learning practices and has always been rated an excellent teacher and human being who serves as a role model to his students.