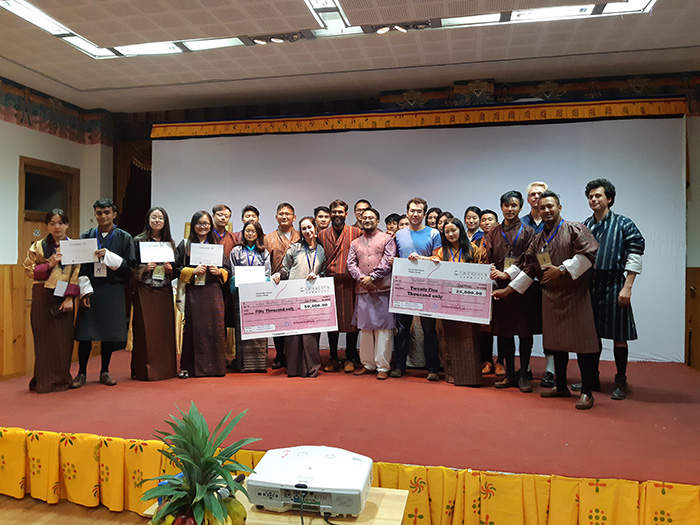 A team of 19 RTC students participated in the 54 hrs Startup weekend organized by Thimphu Tech Park in association with Tourism Council of Bhutan and Techstar.
The event was organized at the Institute of Hospitality and Management, Motithang. The startup weekend is organized to help young aspiring entrepreneurs kick-start their business within 54 hours. This is made possible through short but effective workshops, motivational speeches and insights from experts, intense mentoring services, peer feedback and real market validation. This year's theme for the startup weekend was "Taking Tourism to the top: Low Volume, High Value". The organizers anticipated to get business ideas that would help the tourism industry. 
About 40 students form Royal Thimphu College registered to participate in the event. However, only 19 students could attend the main event.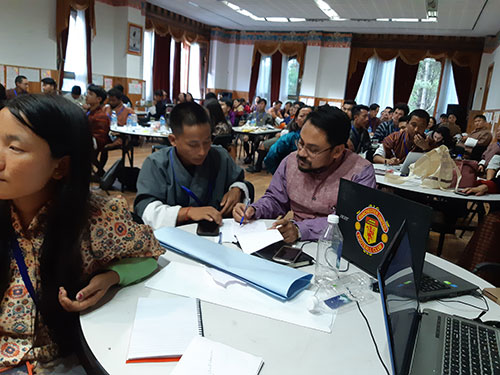 On the first day (16/08/2019), about 65 ideas were pitched, out of which 15 ideas were selected to proceed for development. RTC is delighted to report that 5 ideas of the 15 ideas were from our students.These 5 ideas were: Druk Thunder, Carbon Neutral tourism, Bhutan weddings, Kheyko bar and an interactive museum. 
The following day (17/08/2019), students formed groups from among the participants and started developing their ideas into viable businesses. The process was very challenging and equally exciting. Each team tried their best to develop their business model by validating their assumptions through actual market testing and received support from mentors and experts from the field of business and tourism.
On the third day (18/08/2019), all the selected teams presented their ideas through a 4-minute pitch followed by a Q&A session. Two business ideas from RTC, Carbon Neutral Tours and Druk Thunder won the first and second position, respectively. All the other business ideas were equally appreciated by the Judges. The first place winner received a prize money of Nu. 50,000 and the second place winner won a cash prize of Nu. 25,000. The winning teams also won free office space in IT Park for a duration of 6 months.
The event was facilitated for RTC by the Business club coordinator Ms. Phuentshok Dechen Yangchen and Club Advisor Mr. Madhav Verma.