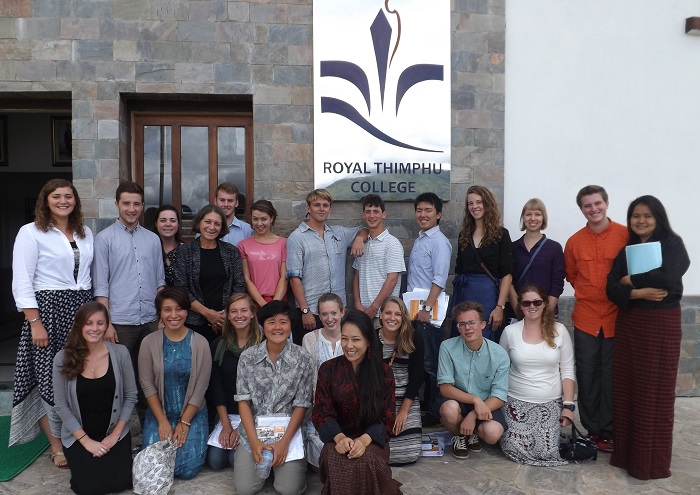 RTC welcomes international students. RTC believes that a multicultural environment contributes to the breadth of opportunities for all students and is a substantial benefit to all students in terms of cross-cultural learning. International students are encouraged to play an active part in college life and to take full advantage of the academic and social facilities available.  Bhutan is a peaceful and stable country, renowned for its pristine environment and breathtaking scenery. RTC students enjoy a tranquil yet well equipped campus, an ideal setting in which to pursue higher education in security and without disruption.  Thimphu's climate is ideal for learning since it is typically pleasant for the 9 months of the year during which the campus is open. The city is 20 minutes from the campus and only one hour's drive from Paro international airport.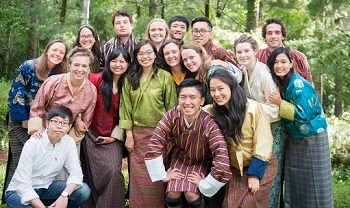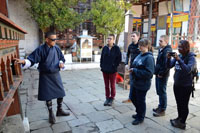 Once you arrive, our academic and administrative staff will do all they can to help you settle in. Comfortable and reasonably priced accommodation is available on campus. All the necessary services for daily academic life are also available to all students at reasonable cost. Social activities are also organized, often free of charge.
International Institutional Linkages
Royal Thimphu College is host to the award-winning study-abroad program "Wheaton in Bhutan" conducted in partnership with Wheaton College, Massachusetts, USA.
Additionally, student exchanges regularly occur as a part of the academic partnership between the Royal Thimphu College and SEISA University of Japan.
RTC currently has international partnerships with
USA
Wheaton College, Norton, Massachusetts
Texas A&M, Kingsville, Texas
Academic Programs International (API), Texas
Pitzer College, Claremont, California
University of California, Davis, California
University of Oklahoma, Norman, Oklahoma
Middlebury Institute of International Studies, Monterey, California
Canada
Quest University, Squamish, British Columbia
Japan     
SEISA University
Kyoto University
Switzerland
RTC hopes to keep expanding such collaborations so as to provide enriching opportunities for both Bhutanese and international students. Institutions interested in pursuing linkages with RTC may contact This email address is being protected from spambots. You need JavaScript enabled to view it. for further information.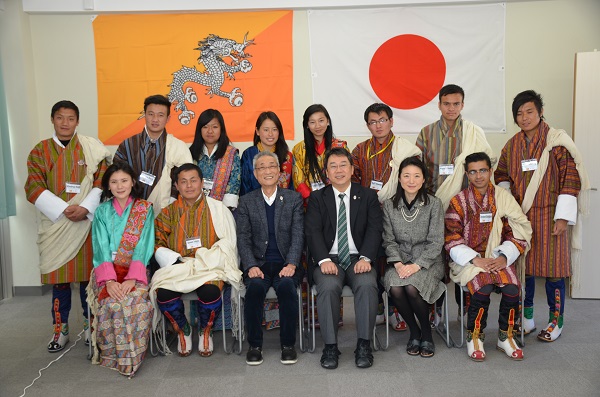 Enrollment Options for International Students
For full-time enrollment in RTC's degree programmes, the admission process and requirements for international students are the same as for Bhutanese students. We select for academic ability and academic potential, as judged by secondary school results (examination results), a personal statement and, if required for the subject, an interview, admissions test or written work. Once admission has been granted, the college will assist with visa formalities and any other aspect of preparing to study at RTC. 
There are limited numbers of seats for the various programmes. Interested applicants are requested to apply early to secure seats for programmes of their choice. You can apply to RTC by e-mail or by post.
For more information, please e-mail RTC International Relations at This email address is being protected from spambots. You need JavaScript enabled to view it.

Contact us early if you are interested in credit or non-credited short-term, semester abroad, or "gap year" studies!